Training
Training in workshops and seminars is still an important method for developing your staff. Especially in innovation and change programmes, leaders and co-workers need to build new competences.
GEUTHER-COACHING has specialised in the development of individuals and teams.
Training for leaders
Training for leaders strengthens the leadership capabilities of managers, with the aim of creating and driving change within the organisation.
Training for teams
As with football and other sports, it is not sufficient to develop the players at an individual level only. What we want a team to show is its best performance in the most critical situations. It is therefore neccessary to practice together in order to achieve the ability to act as a whole in developing successful patterns for victory together. Team training accelerates the team's alignment process and its ability to cooperate at every necessary level.
In our workshops and seminars we work on all relevant levels of learning and change. Very often a shift in attitudes is required to achieve sustainable sussess. We therefore focus especially on the alignment of values, attitudes, capabilities, behaviour and environment.
Training becomes even more effective if you combine and flank it with Coaching. In the context of training programmes, coaching helps to apply the competences you've learned and supports you in developing new habits.
An excellent example of the power of this combination is our programme to Create Meetings of Excellence.
Please read more about this programme ..
Make the next step !
Please call or send an e-mail, in order to get into contact with us..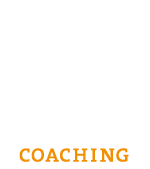 Are you satisfied with the quality of your meetings?
Many organisations definitely aren't.
Therefore we created a programme that enables you to improve the quality of your meetings tremendously.
This will give a boost to your company's ability to change and to innovate.
Please read more about Meetings of Excellence!