Change Management and Innovation
Our consultancy focuses on the human side of innovation and change in organisations.
GEUTHER-COACHING puts the people driving the change process at the centre of attention.
We not only help our customers to adapt to rapidly changing conditions. What our customers demand are programmes that involve all people at all company levels and make them act as innovation drivers and change agents.
What we therefore offer is a fine balance between top-down and bottom-up approaches in order to guarantee the involvement of all stakeholders right from the beginning.
Change and innovation programmes usually contain specific training that helps managers and co-workers to acquire the new comptences needed.
Please read more about our training..
In order to open everyone's mind to change and continuous improvement and help them to apply the tools they were trained on, coaching is a powerful instrument to accompany first and second line managers who will drive that change.
Please read more about our coaching ..
Make the next step !
Please call or send an e-mail, in order to get into contact with us..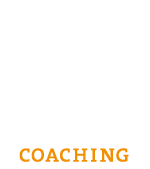 Are you satisfied with the quality of your meetings?
Many organisations definitely aren't.
Therefore we created a program that enables you to improve the quality of your meetings tremendously.
This will give a boost to your company's ability to change and to innovate.
Please read more about Meetings of Excellence!